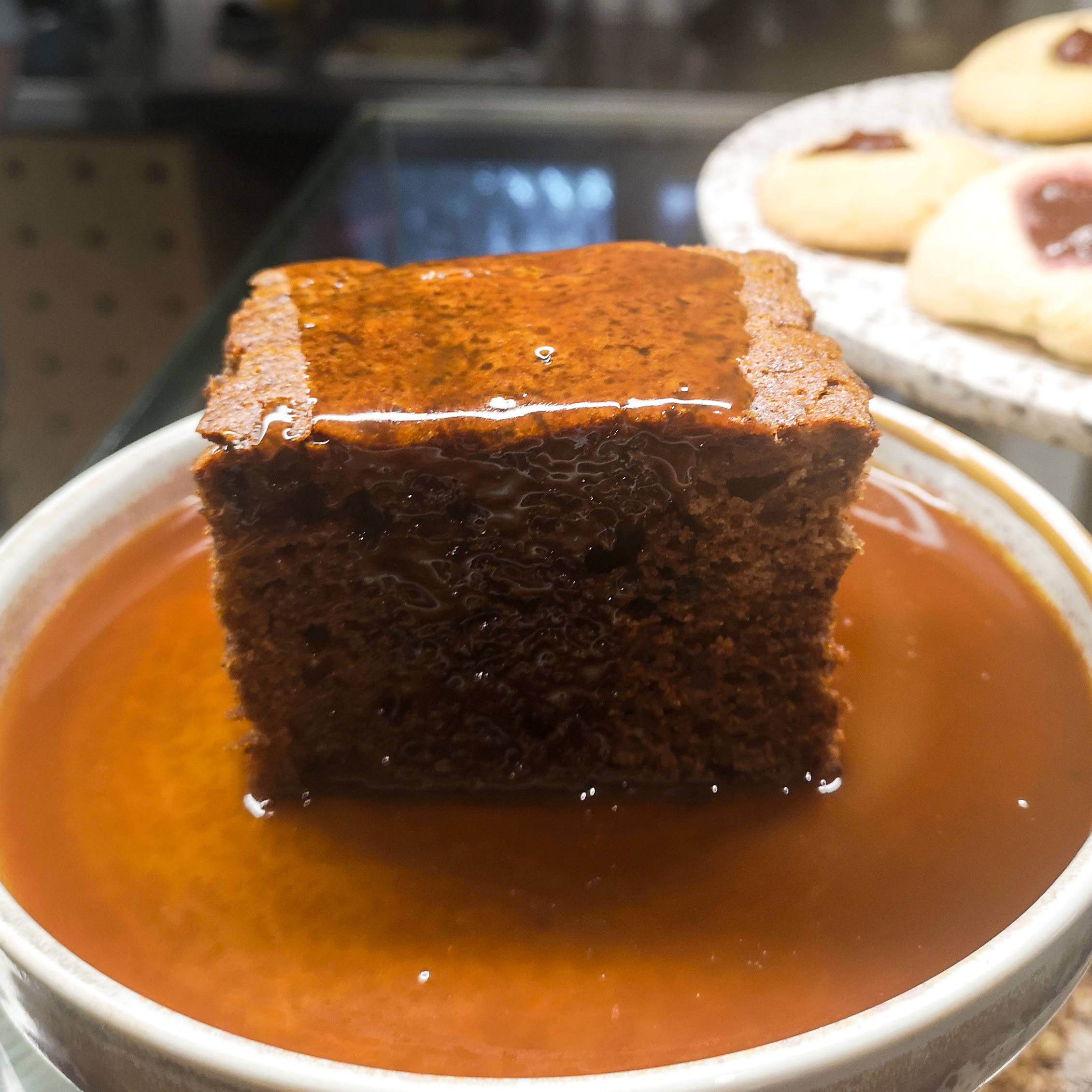 Sticky Toffee Pudding has got to be one of the most loved desserts by my friends and family. Served hot and steaming with a glossy butterscotch sauce, or are you more of a custard or ice cream person? I'll share with you my go to recipe for this dessert, it is pretty straight forward and should yield great results if you follow each step with care.
If you didn't already know, the base ingredient for a sticky toffee is dates. Chopped and pitted dry dates work the best for this recipe and cuts out the fuss of de-pitting each date yourself, however if you cant get your hands on these then whole dry dates will work just as well, but make sure to remove all of the stones. As nice as Medjool dates are, I wouldn't recommend them here due to their high price.
This recipe feeds around 6-8 people and can be made in advance. To warm up, the best method i've found is actually in the microwave for around 40 seconds, as it allows it to steam (rather than bake further and go dry like in the oven.)
Ingredients
100g unsalted butter
330g light brown soft sugar
4 eggs
330g plain flour
400g fresh apple juice
330g chopped pitted dry dates
12g bicarbonate of soda
1⁄2 tsp salt
Method
Start by preheating the oven to 160 degrees celsius. Grease and line a deep rectangular baking tin with butter and baking paper. (At least 4cm deep.)
Ensuring your butter is at room temperature, begin to beat the butter and sugar in a stand mixer using a paddle beater. Leave on high for 3-4 minutes until the mixture appears light in colour and fluffy.
Meanwhile place the dates and apple juice into a pan and bring to the boil, stirring as to avoid the mix catching. Boil for around 5 minutes until the dates are soft and starting to disintegrate. Set aside.
Scrape down the sides of your mixing bowl and beat in the eggs one at a time, scraping down the sides in-between each egg.

Add the flour and salt and pulse until the flour is just combined and you can't see any white spots. do not over mix.
Using a stick blender, blend the date mixture into a thick paste. Add the bicarbonate of soda. The mixture should start to froth. beat in the bicarb thoroughly.
With the beater running on slow, slowly start to pour the date mixture into the batter. Mix until just combined. Do not over mix.
Pour the batter into the prepared tray and level out with an offset spatula or the back of a spoon.
Bake in the center of the oven for 35-45 minutes.
The pudding is done when a toothpick comes out clean when inserted into the center of the sponge.
Allow to cool in the tray or serve immediately if desired.
Serve with lashings of you're preferred sauce.
For a quick butterscotch sauce
Measure out 250g of each into a heavy based sauce pan; - Unsalted butter - Double cream - Light brown sugar - Dark brown sugar (pinch salt & splash vanilla)
Heat gently until all is melted together. Turn up the heat and allow to boil for 3-4 minutes until thick and glossy. Serve immediately or store in a jar in the fridge for up to one week.
Enjoy!