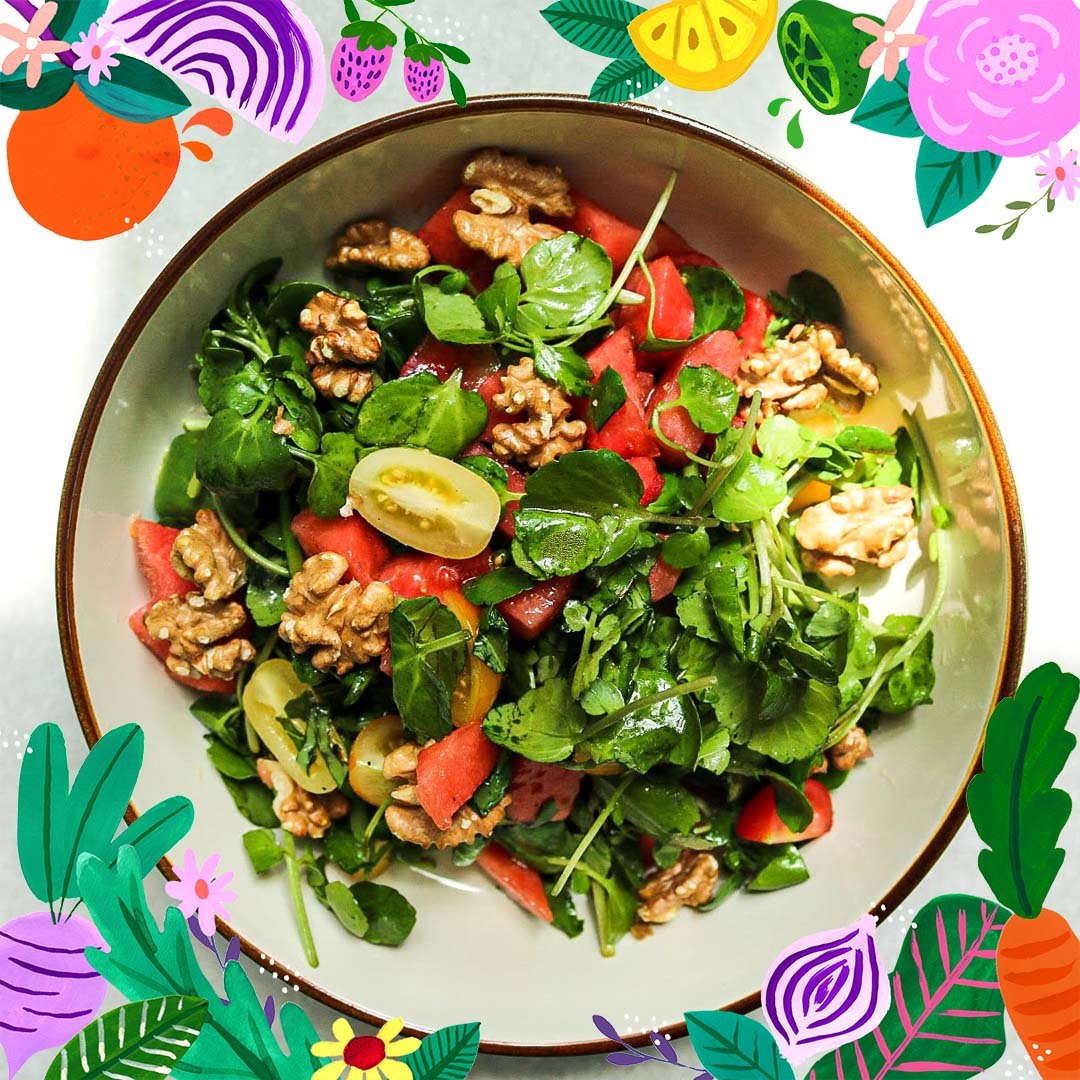 This week's main dish is a quick and fresh Watermelon and Watercress Salad, with toasted Walnuts, cherry Tomatoes and a light dressing. I love adding fruits to Salad dishes, the juicy sweetness of the fruit really lifts up what was a rather vegetal salad. Along side this dish, I enjoy adding a toasted slice of home made Foccacia, or a delicious fresh loaf from my local bakery.
This lovely salad is vegan and gluten free, so great for feeding guests with different dietary requirements. I would advise making and eating this dish on the same day, and perhaps even the same hour, as the longer it is left, it will become mushy and soggy and not very nice.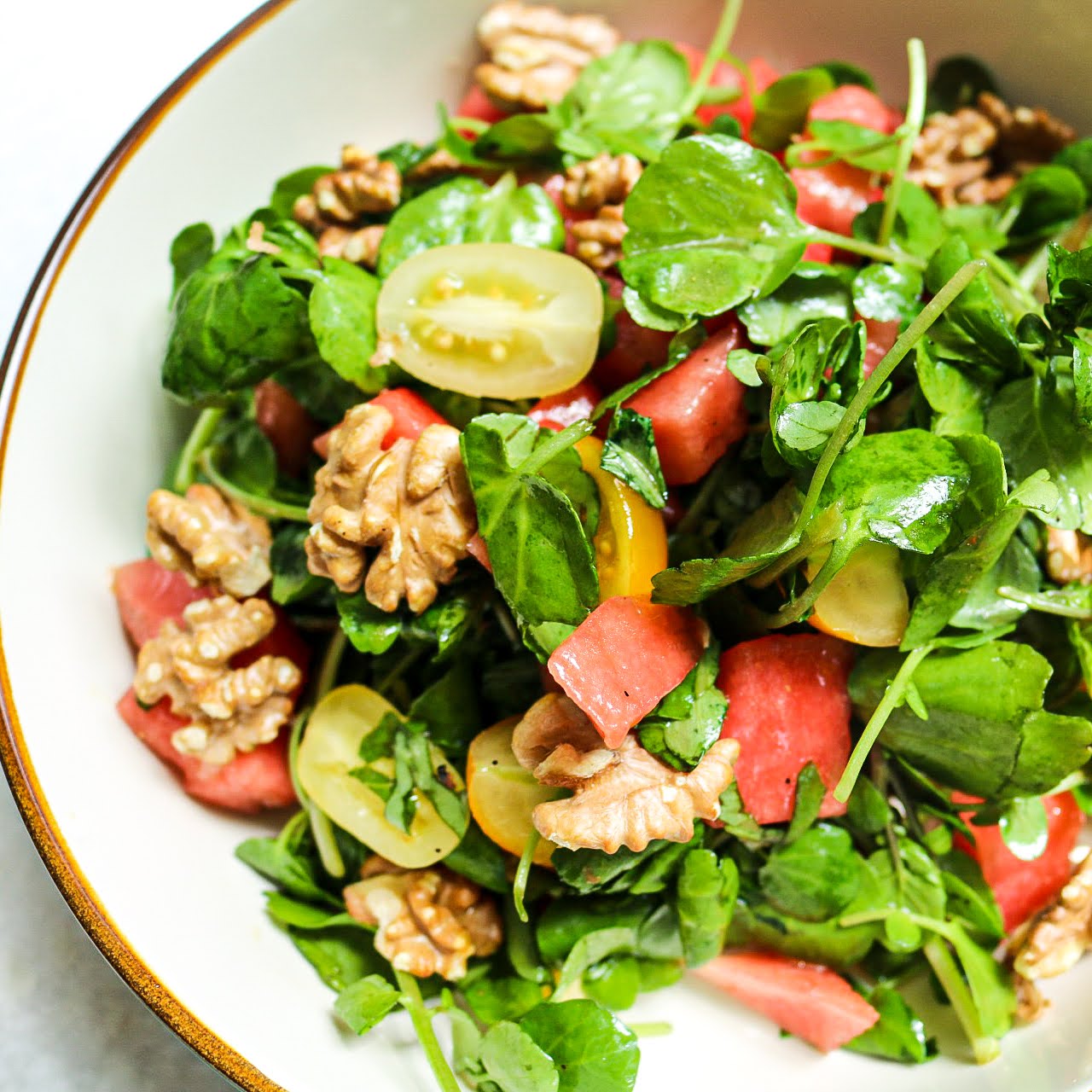 Ingredients (serves 2)
70g Toasted Walnut halves
200g Watermelon
100g Watercress
150g cherry Tomatoes
10g Fresh Basil
20 ml Rapeseed Oil
10g Maple Syrup
15g Mirin
10g Lemon Juice
1⁄4 tsp Salt
Black Pepper
Method
Begin by preparing the salad dressing.

Combine the Oil, Maple syrup, Mirin, Lemon juice, Salt and a few grinds of black Pepper into a jar with a lid. Screw the lid on tightly and shake vigorously for 30 seconds. Set aside.

Dice the Watermelon into 1 inch cubes and add to a large salad bowl.

Quarter the Tomatoes, tear the Basil and add both to the bowl.

Add the washed Watercress leaves and the toasted Walnuts and toss using your hands to evenly disperse everything.

Just before serving, drizzle over the dressing and toss through to make everything evenly coated.

Serve along side a toasted slice of Foccacia drizzled with Olive oil.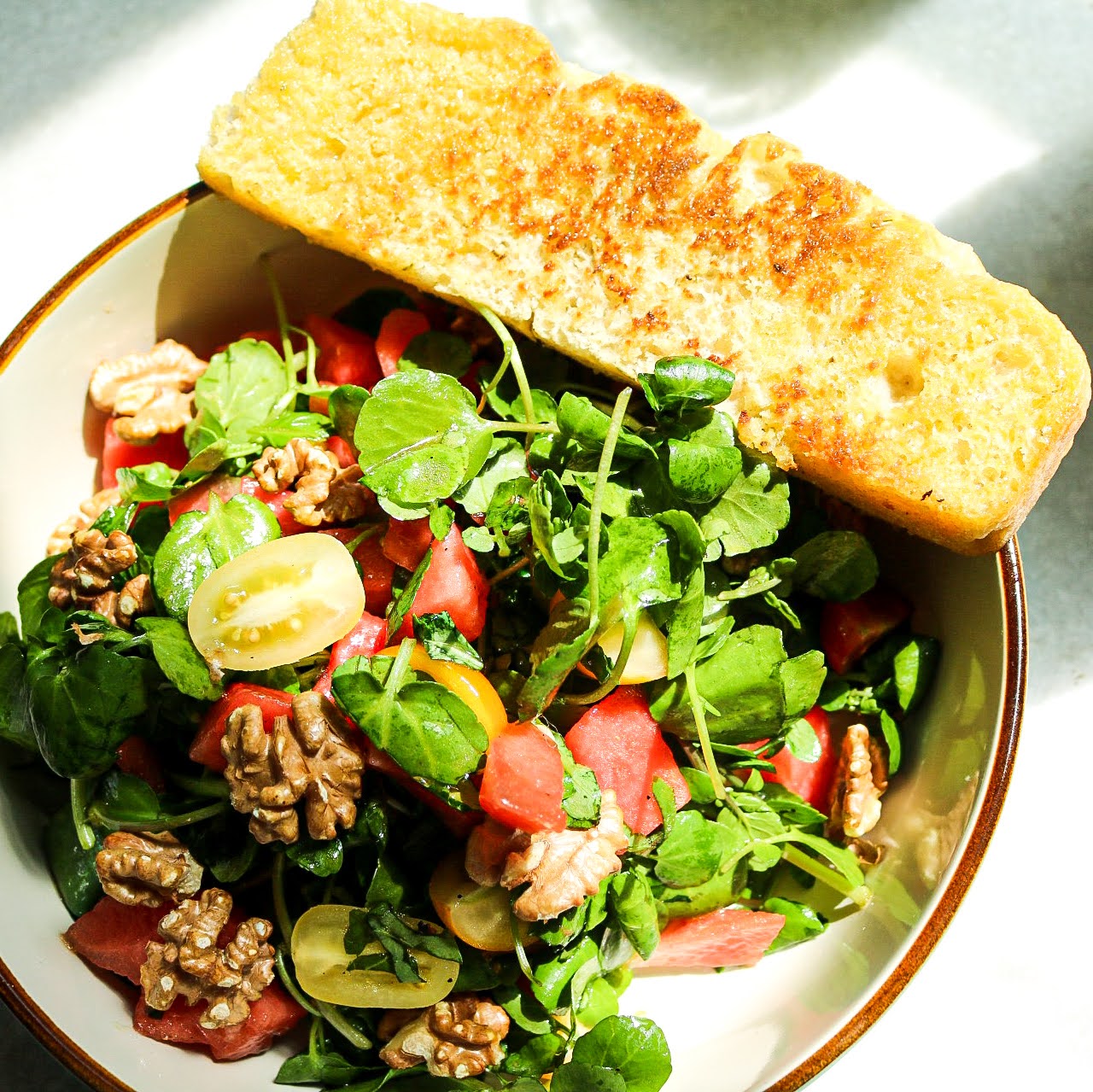 Enjoy!