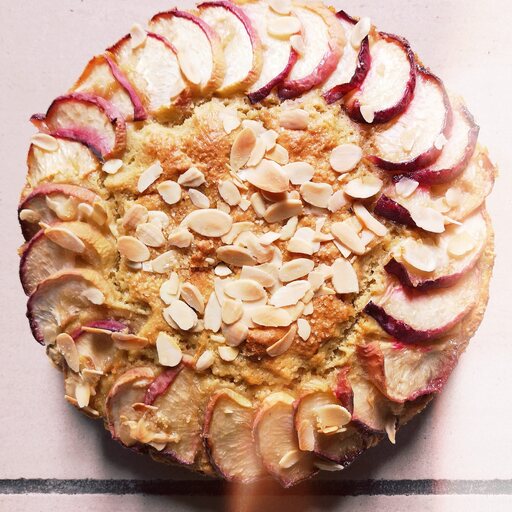 Vegan cakes have been something i've been making a lot of recently. There is a high demand for them at the coffee shop I work in, so it's been a challenge finding different cake recipes. I found that a lot of vegan baking recipes online called for ingredients that I would generally not have sitting in the pantry, so I was eager to find a simple recipe using everyday ingredients.
This recipe incorporates bits from a few recipes I found online so I don't feel confident claiming it as my own, however it's been so useful to me I had to share it.
I use this recipe as my base. Often I add different fruits or nuts (or vegan chocolate) to the mix and it feels like a whole different cake every time so customers don't get bored. I think keeping it to one layer is best as it is quite a fragile sponge, so cutting in half might encourage crumbling or tearing. However if you wanted two layers I would recommend doubling this recipe and baking two separate cakes to stack together.
The recipe can easily be made gluten free by swapping out the flour for a gluten free flour. however be extra careful handling the sponge as the lack of gluten produces an extremely fragile cake.
Ingredients
180g plain flour (gluten free if desired)
90g ground almonds
2 tsp baking powder
1⁄2 tsp bicarbonate of soda
120g oat milk ( other milk alternatives will do)
80ml freshly squeezed orange juice
80ml olive oil
200g light brown sugar
1 tsp vanilla essence
1⁄2 tsp salt
zest 1 lemon
zest 1 orange
1 tsp white wine vinegar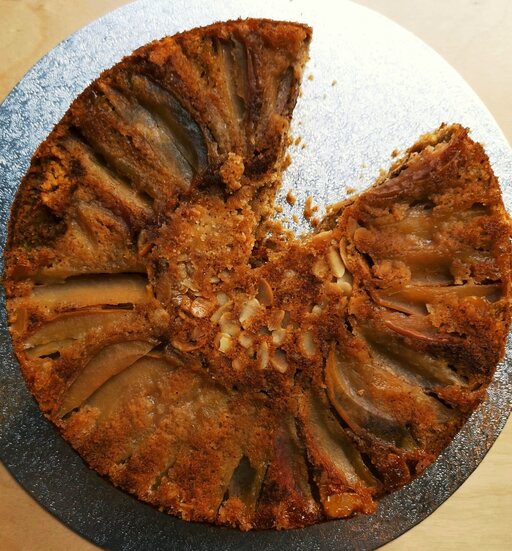 Method
Combine all dry ingredients into a large bowl and whisk to combine.

Combine all wet ingredients into a separate jug or bowl- whisk to combine.

Mix wet into dry until all fully incorporated. Do not over mix.

Preheat the oven to 180 degrees celsius. Grease and line a round cake tin (preferably spring form) with oil and baking parchment.

Pour batter into prepared cake tin and level out.

Arrange any toppings on top of the batter. My favourites are peach and almond, raspberry and dark chocolate or apricot and pistachio.

Bake for around 40-50 minutes until a toothpick comes out clean, and the top is golden brown.

Allow to cool in the tin for 15 minutes then cool fully on a wire rack.
Enjoy!