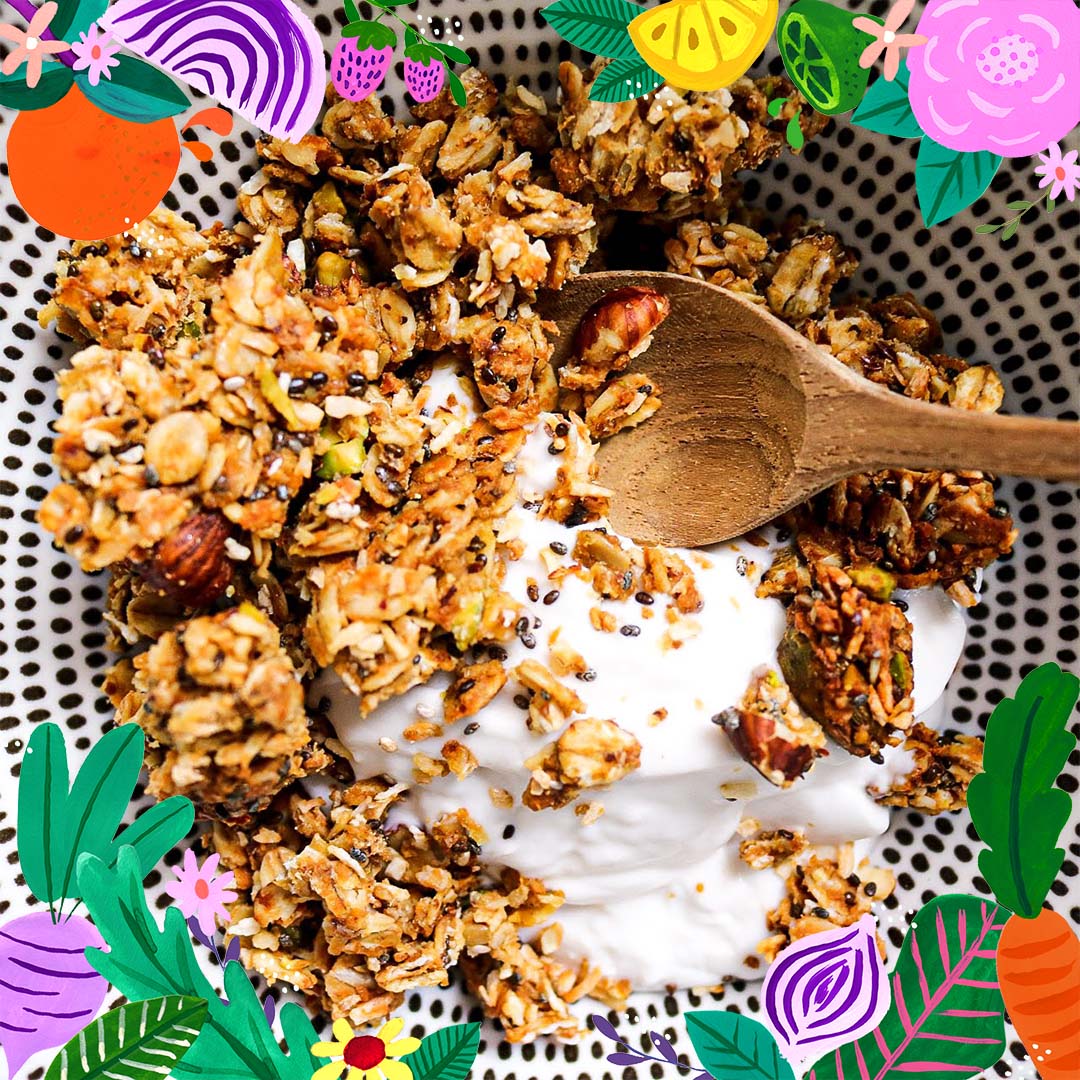 This week's Breakfast recipe is perfect for during the working week, where you need a sustainable breakfast on the go that will keep you full until your lunch break. This Vegan Peanut Protein Granola is packed full of healthy nuts and seeds to keep you powered through your morning. I have suggested some nuts and seeds I like to add, but feel free to include your favourites, dried fruit would be a great addition too. I like to enjoy my Granola with a spoonful of thick Coconut yoghurt and sometimes some stewed fruit, however you can keep the chunks quite large to enjoy more like a flapjack on the go if that's more your thing.
Ingredients
90g Maple syrup
100g Peanut Butter
170g rolled Oats
30g Chia seeds
15g Flaxseed
50g Desiccated or shredded Coconut
50g chopped Hazelnuts
50g Chopped Pistachio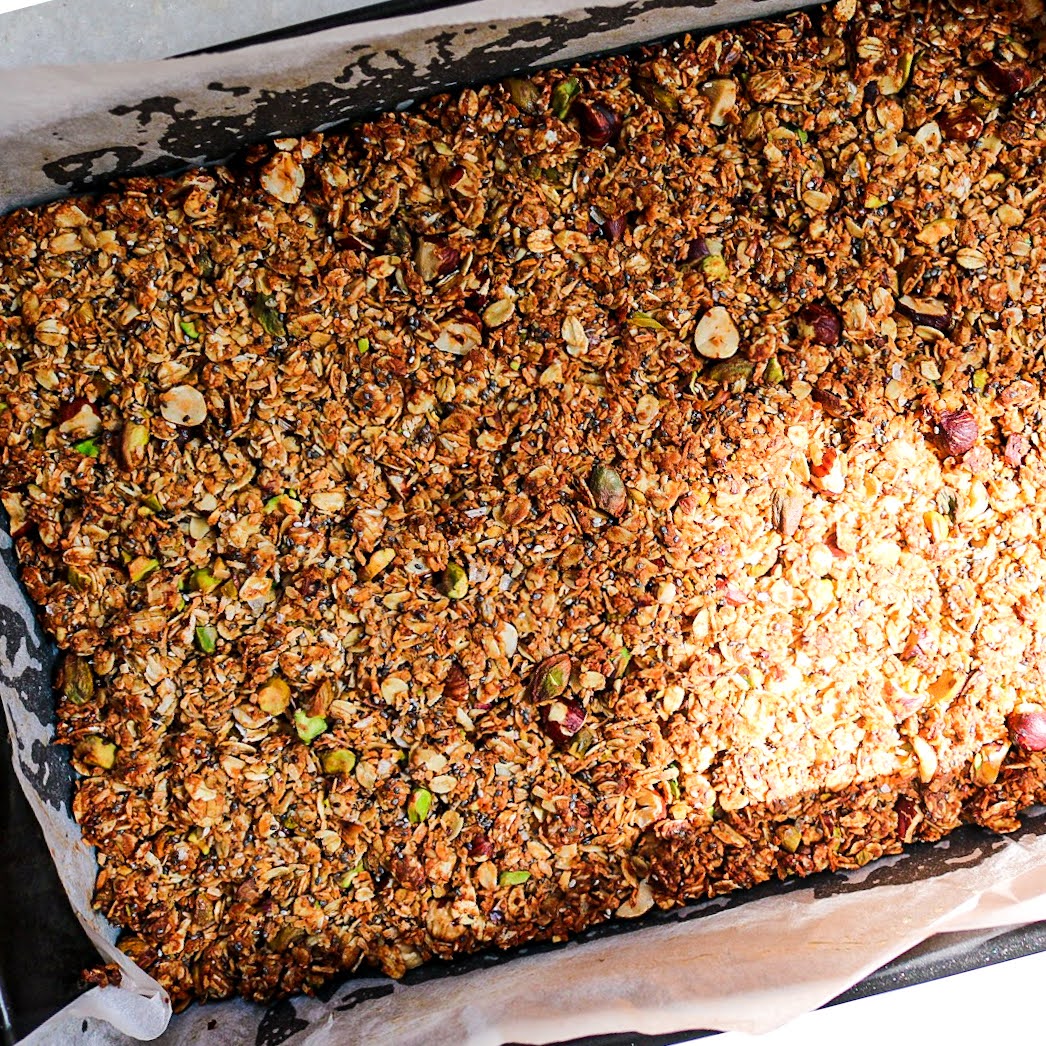 Method
Preheat the oven to 170 degrees Celsius.
In a large sauce pan combine the Maple syrup and Peanut Butter. Heat on medium until melted and bubbling.
Remove from the heat and add in all of the rest of the ingredients and mix with a wooden spoon until everything is evenly coated in the peanut mixture.
Transfer the mix into a baking dish. Spread out the mixture and press down like you would with a flapjack.
Bake for 25 minutes.
Allow to cool in the dish. Once cool, break up the Granola into smaller chunks and shards as you desire. Transfer to a air tight container where it can be stored for 1-2 weeks.
Enjoy!