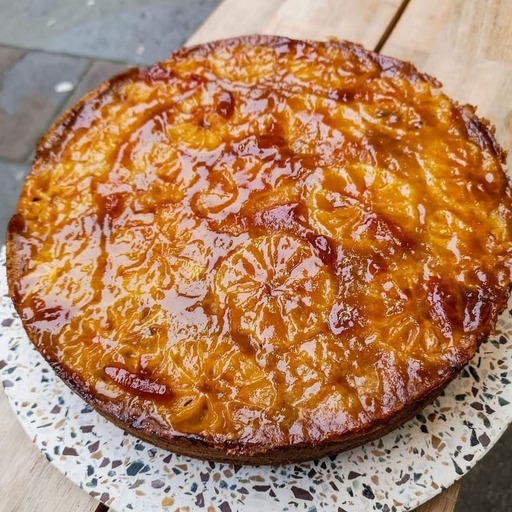 Clementines remind me of childhood Christmas days. Our stockings were always half filled with them, along with chocolate coins and little wooden puzzles. It was not uncommon in our family that christmas eve would reveal mouldy Clementines forgotten from the year prior left in the foot of a stocking, but that was all part of the fun (probably not so fun for my poor mum who found them each year).
This year I decided to pay homage to the understated fruit with this Vegan Clementine cake. Now that more of my friends and family members have transitioned to Veganism I felt that I should make an effort to make something that everyone could enjoy together.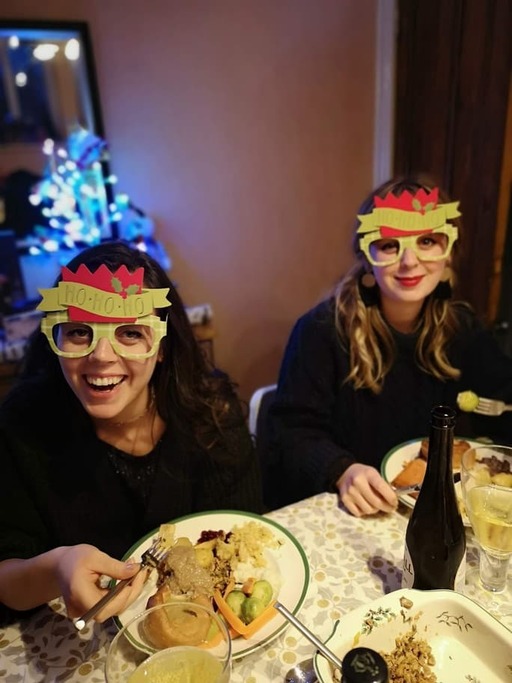 I went with an upside-down cake as I find this method to give great results when it comes to vegan baking, due to the delicate nature of the sponge, and it also really showcases the fruit. I like to glaze mine with boiling hot marmalade to add a beautiful shine.
The sponge is the same recipe as my vegan sponge cake in my earlier post, however I will include it here as well with the slight changes.
I recommend using a spring form round cake tin so that your baked cake will come out clean and in one piece. Also ensure to properly line your cake tin on the sides and base to prevent the fruit from sticking.
This recipe will work great with any citrus fruit, in the spring and summer time I love to swap out the clementines for blood oranges as it gives a really colourful look to the cake.
Ingredients
For the Sponge
180g plain flour (gluten free if desired)
90g ground almonds
2 tsp baking powder
1⁄2 tsp bicarbonate of soda
120g oat milk ( other milk alternatives will do)
80ml freshly squeezed orange juice
80ml olive oil
200g light brown sugar
1 tsp vanilla essence
1⁄2 tsp salt
zest 1 lemon
zest 1 orange
1 tsp white wine vinegar
Around 6 Clementines
2 Tbsp granulated sugar
3 Tbsp smooth marmalade
Method
Preheat the oven to 180 degrees celsius. Grease and line a round cake tin (preferably spring form) with oil and baking parchment.

Peel clementines and slice into 1 inch thick rounds using a sharp knife.

Sprinkle 2 Tbsp of granulated sugar over the base of the cake tin to cover evenly. Arrange the clementine slices cut side down over the base covering it completely. If you leave big gaps then the batter will spread into them, ruining the appearance once baked.

Combine all dry ingredients into a large bowl and whisk to combine.

Combine all wet ingredients into a separate jug or bowl- whisk to combine.

Mix wet into dry until all fully incorporated. Do not over mix.

Pour batter into prepared cake tin over the fruit carefully as not to disrupt it and level out.

Bake for around 40-50 minutes until a toothpick comes out clean, and the top is golden brown.

Allow to cool in the tin for 15 minutes then turn out carefully onto a wire rack so that the fruit side is facing up. Allow to cool fully.

Bring the marmalade to the boil with 1 Tbsp of water. Brush onto the top of the fruit evenly to add a shine.
Enjoy!