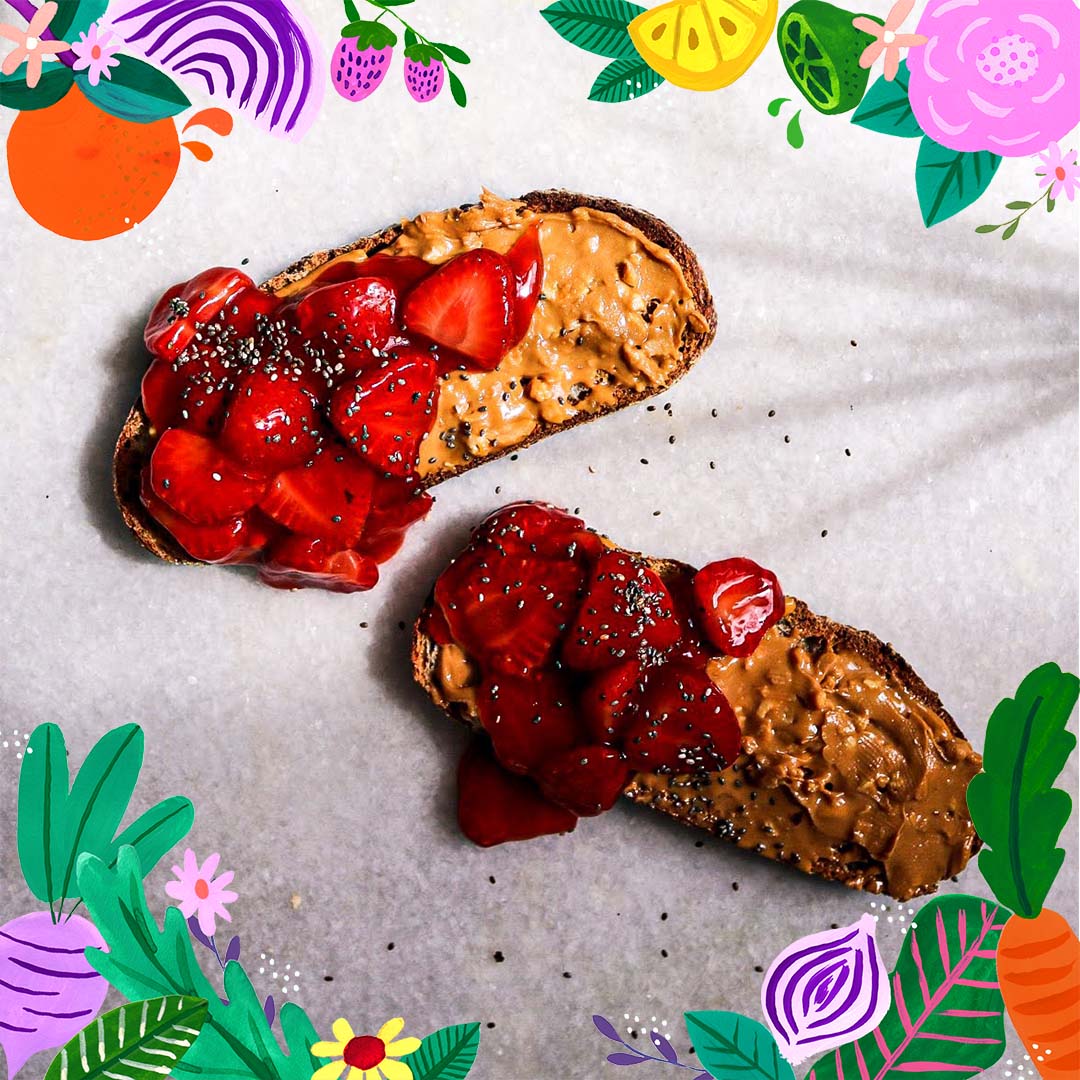 Breakfast this week is this super simple nd delicious PB & J with a bit of a twist. Peanut butter and Jelly (or Jam for those of us in the UK) is a perfect paring that has been gracing packed lunches and on the go breakfasts for decades, but here I have given this classic a bit of the old health kick to help get your morning running smoothly.
Instead of a classic Strawberry Jam or Jelly I have created a subtly flavoured Strawberry compote that is thick and glossy, with no added Sugar. I enjoy this Breakfast served on a slice of rustic wholemeal Sourdough, however feel free to use any Bread you like. This dish can be made Vegan by replacing the Honey for Maple or Agave, either way this dish is sure to delight everyone at the table.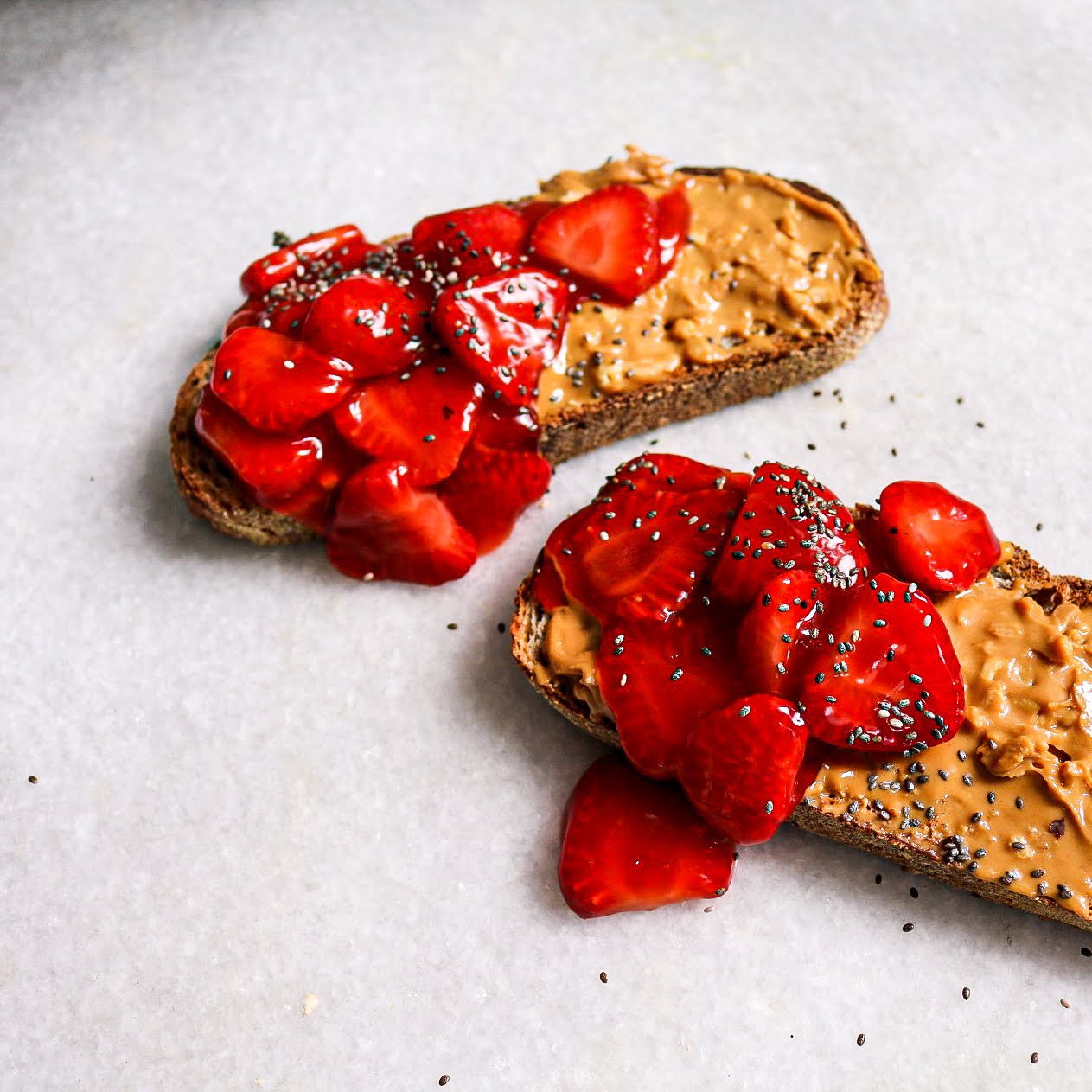 Ingredients (serves2)
4 slices Bread
4 Tbsp Crunchy Peanut Butter
12 ripe Strawberries
2 Tsp Vanilla
2 Tsp Honey
2 Tsp Lemon Juice
Pinch Salt
1 Rooibos Vanilla Tea bag
60ml Boiling Water
1 Tsp Corn flour
1 Tsp Chia seeds
Method
Begin by preparing the Strawberry Compote.

In a small saucepan add the Strawberries, each one sliced into 3 or 4 slices.

Add the Vanilla, Honey, Lemon Juice and salt.

Brew the Rooibos Tea in the Boiling water for 3 minutes, remove the tea bag and add half of the liquid to the Strawberries.

Add the Cornflour to the remaining liquid and stir until smooth. Add this slurry into the pan and heat on medium low.

Heat, stirring, for around two minutes until everything is hot and the sauce is nice and thick. The whole mixture should appear very glossy. Set aside in a bowl.

Toast the Bread slices and spread on 1 Tbsp of the Peanut Butter onto each slice.

Arrange on a plate and spoon over the strawberry mixture, followed by a sprinkling of Chia Seeds.
Enjoy!