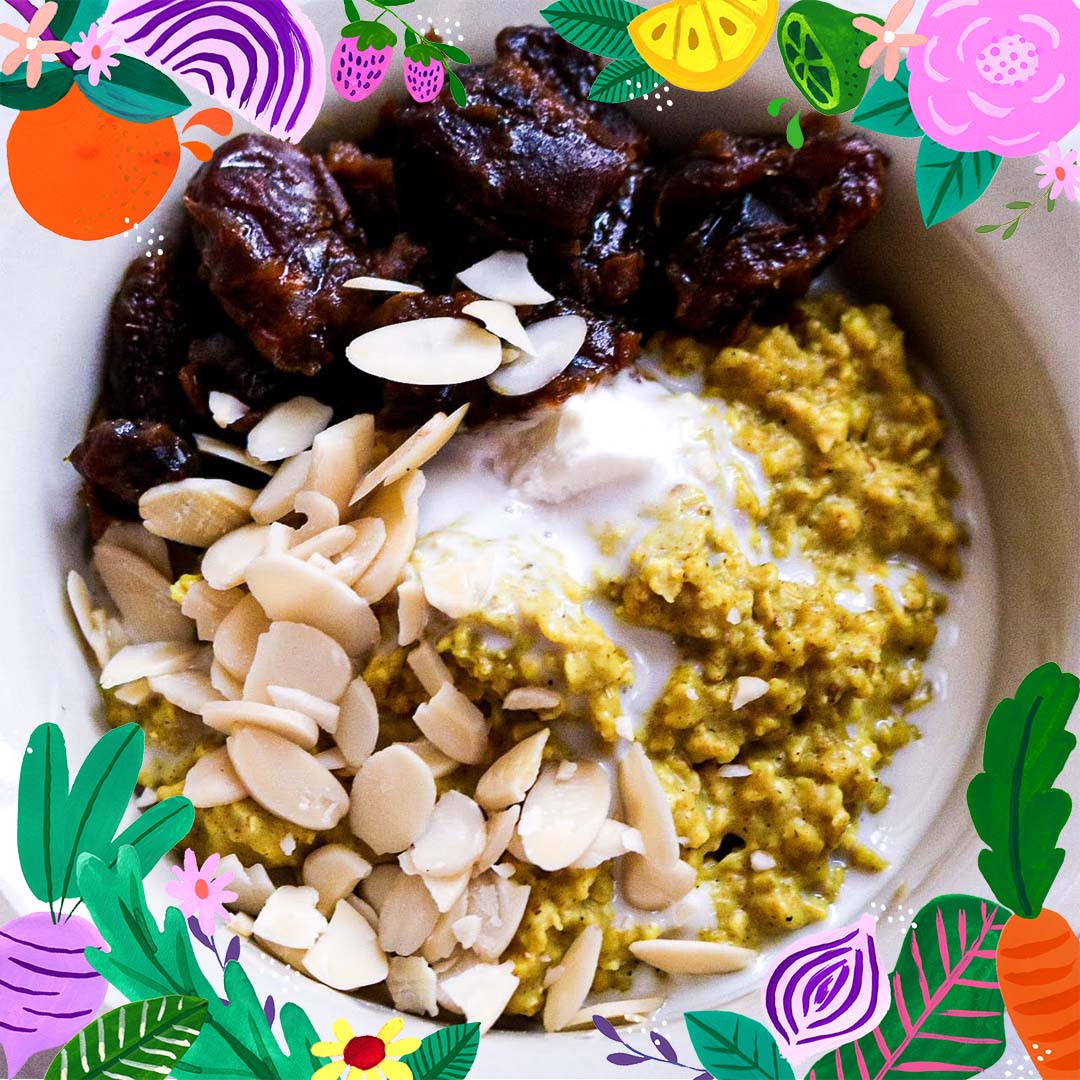 This week's Breakfast recipe is a hot fragrant bowl of Golden Milk Porridge with sticky Dates. Golden Milk is a traditional Indian beverage consisting of a blend of hot milk, ground Turmeric and many other spices. It gets it's name from the beautiful golden hue from the ground Turmeric which is often used as die due to its impressive colour. Here I have taken inspiration from this drink and taken the flavours and added them to a Vegan Porridge topped with Sweet and delicious sticky Dates. This Breakfast is super warming and filling, perfect for on those gray and rainy Summer mornings that we get a lot of here in England, and I will certainly be making this regularly throughout the cooler months. This recipe serves two and is made with Oat and Coconut milk, however feel free to substitute for your preferred Milks.
Ingredients (serves 2)
120g Pitted Dates
Juice of 1 Orange
1 Tsp Vanilla
120g Rolled Oats
360ml Oat Milk
70g Thick Coconut Milk
1 1⁄2 Tsp ground Turmeric
1⁄4 Tsp ground Ginger
1⁄4 Tsp ground Cinnamon
6-8 twists of freshly ground Black Pepper
Handful of flaked Almonds
Method
Begin my making the sticky Date topping. Place the Dates, Orange juice and Vanilla in a small sauce pan and heat on medium, stirring occasionally, for 8-10 minutes until the dates soften and start to become syrupy and sticky. If they begin to catch add a couple of tablespoons of water to the mix.

Set the sticky Date mix aside and begin on the Porridge.

Place the rest of the ingredients in a large sauce pan and stir to combine.

Heat the Porridge on a medium low heat for 6-8 minutes, stirring frequently until it becomes thicker and hot. Taste the Porridge to make sure the Oats are cooked through enough for your liking. If the mix is too thick for you then add a bit more milk and stir through.

The Porridge should appear a Golden yellow colour and smell extremely fragrant.

Divide the Porridge between two bowls, Spoon the sticky Dates on top and sprinkle with flaked Almonds or your favourite nuts. Finish with a small dollop of thickened Coconut milk and serve.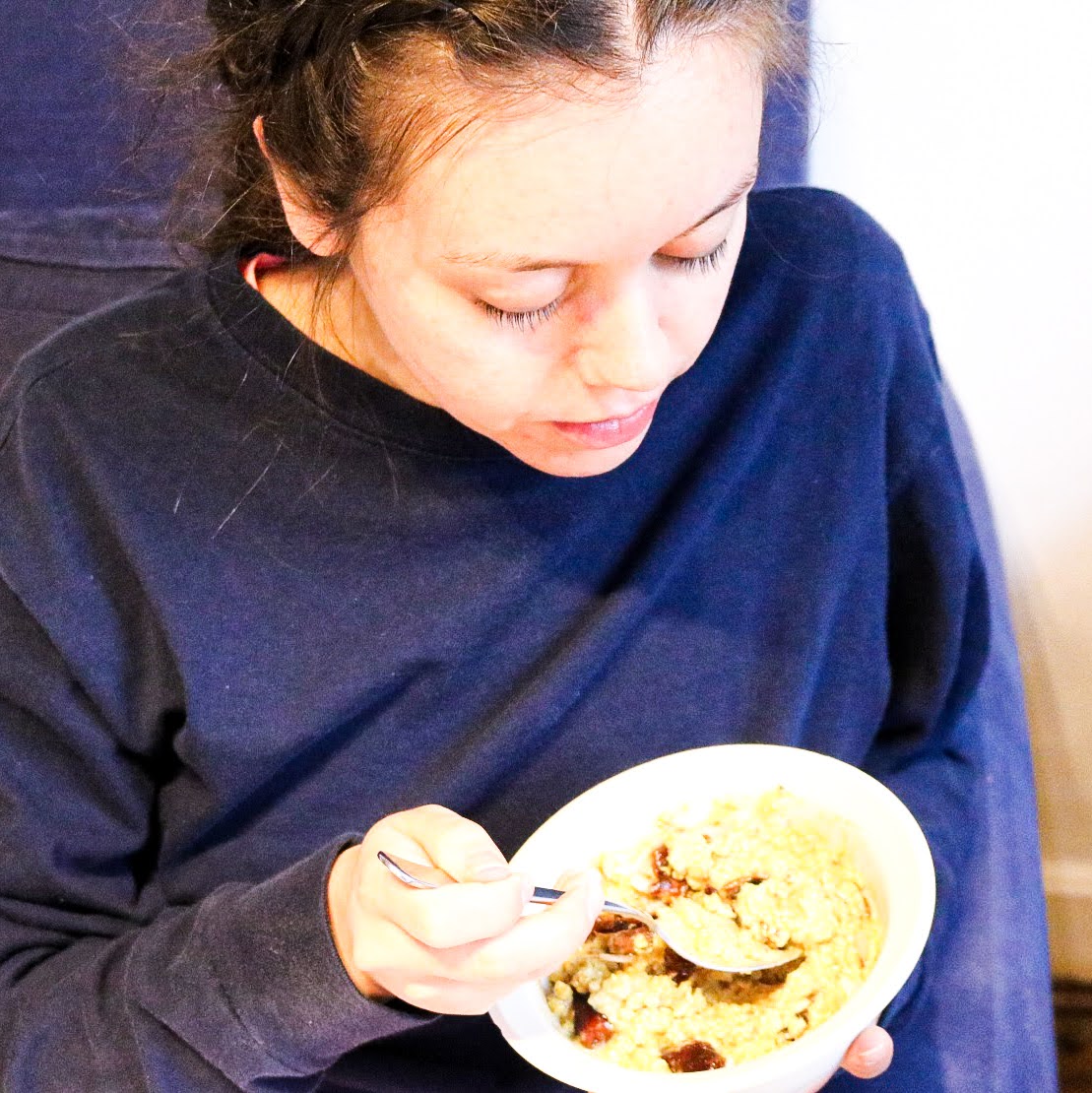 Enjoy!