For Breakfast this week here is a super simple yet utterly delicious dish of soft boiled Eggs with Serrano Ham wrapped Asparagus spears. There is no complex cooking here, just three complementing main ingredients working in sweet harmony. Dippy Eggs with toast Soldiers was a staple breakfast of my childhood, and I am not going to lie, that rendition still absolutely hits the spot for me, but here is a slightly more adult version (and yes, I would definitely recommend dipping the Asparagus as you would Soldiers into that oozy yolk). This recipe is for two, so as always go ahead and scale up or down to suite you.
Ingredients (serves 2)
4 Fresh Free Range Eggs
1 Tbsp Butter
12 Asparagus Spears (woody ends snapped off)
6 Slices Serrano Ham
Salt and Pepper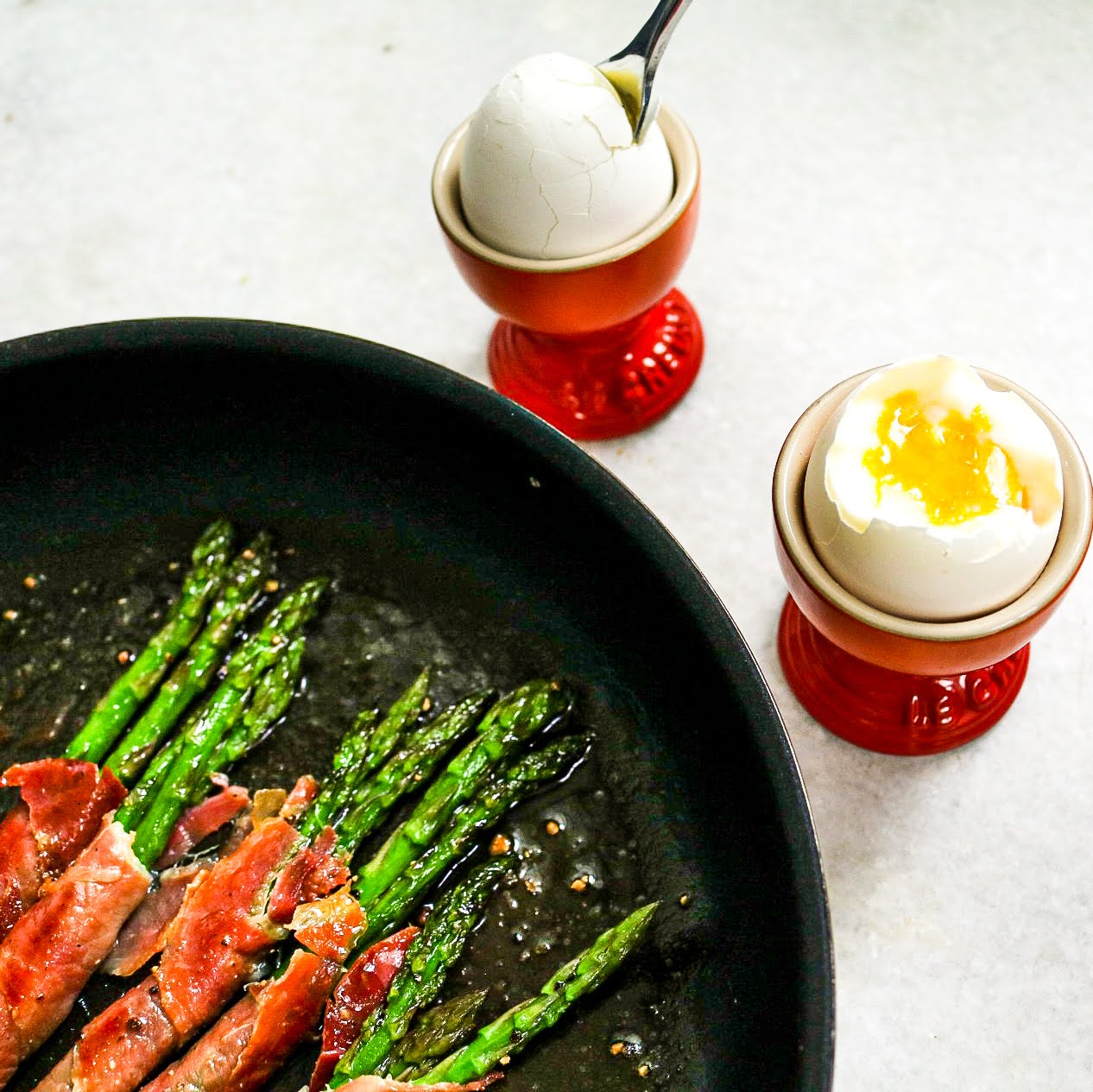 Method
Bring a pan of water to the boil. Add the Eggs and set a timer for 6 minutes. (remove the eggs after this time and leave in egg cups)

Meanwhile, heat the Butter in a frying pan until it starts to foam. Add the Asparagus and plenty of Salt and Pepper. Cook for round two minutes until the Asparagus turns bright green.

Remove the Asparagus, Slice the Serrano Ham slices in half length ways. Wrap up the Asparagus in a strip of the Ham in bundles of two. You should have 6 bundles in all.

Carefully return the wrapped Asparagus to the hot pan, and sear for two minutes until the ham is crispy and golden.

Serve the soft boiled Eggs alongside the bundles of Asparagus and enjoy!