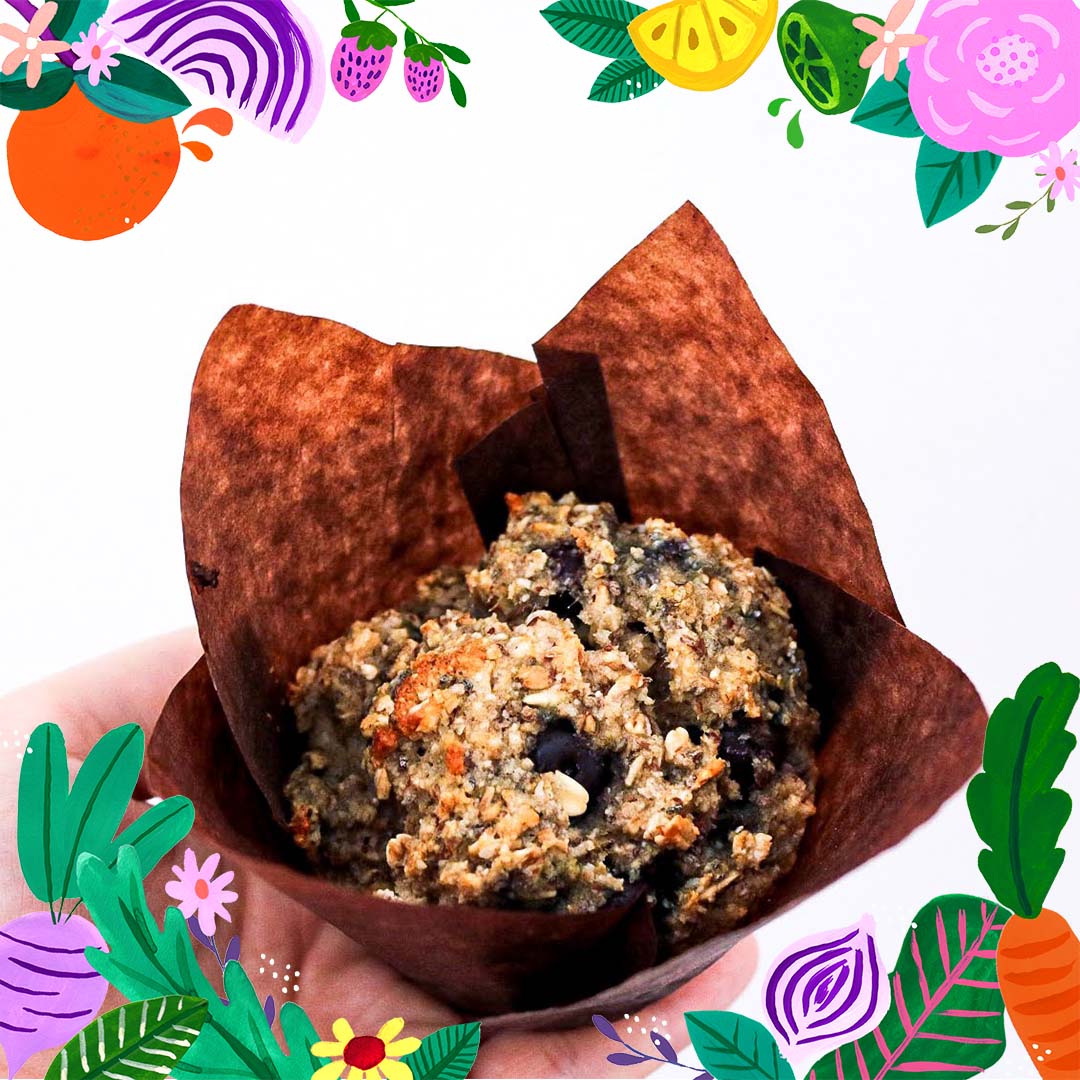 This week's Breakfast recipe is Vegan and gluten free Blueberry breakfast Muffins. Blueberry Muffins for Breakfast is a classic, perfect with a filter coffee and a good book, albeit not the healthiest start to a morning, so that is where this recipe steps in. These muffins are filled with healthy ingredients that will keep you feeling satisfied whilst also providing you with that sweet fix. These guys are perfect for making the night before, ready to grab and go the following morning. I like to double up this recipe and make a big batch to last me through the week, the should keep well for 3 days in a air tight container or for a month or so in the freezer. If Blueberries aren't your thing then swap it up with your favourite Berries or fruits.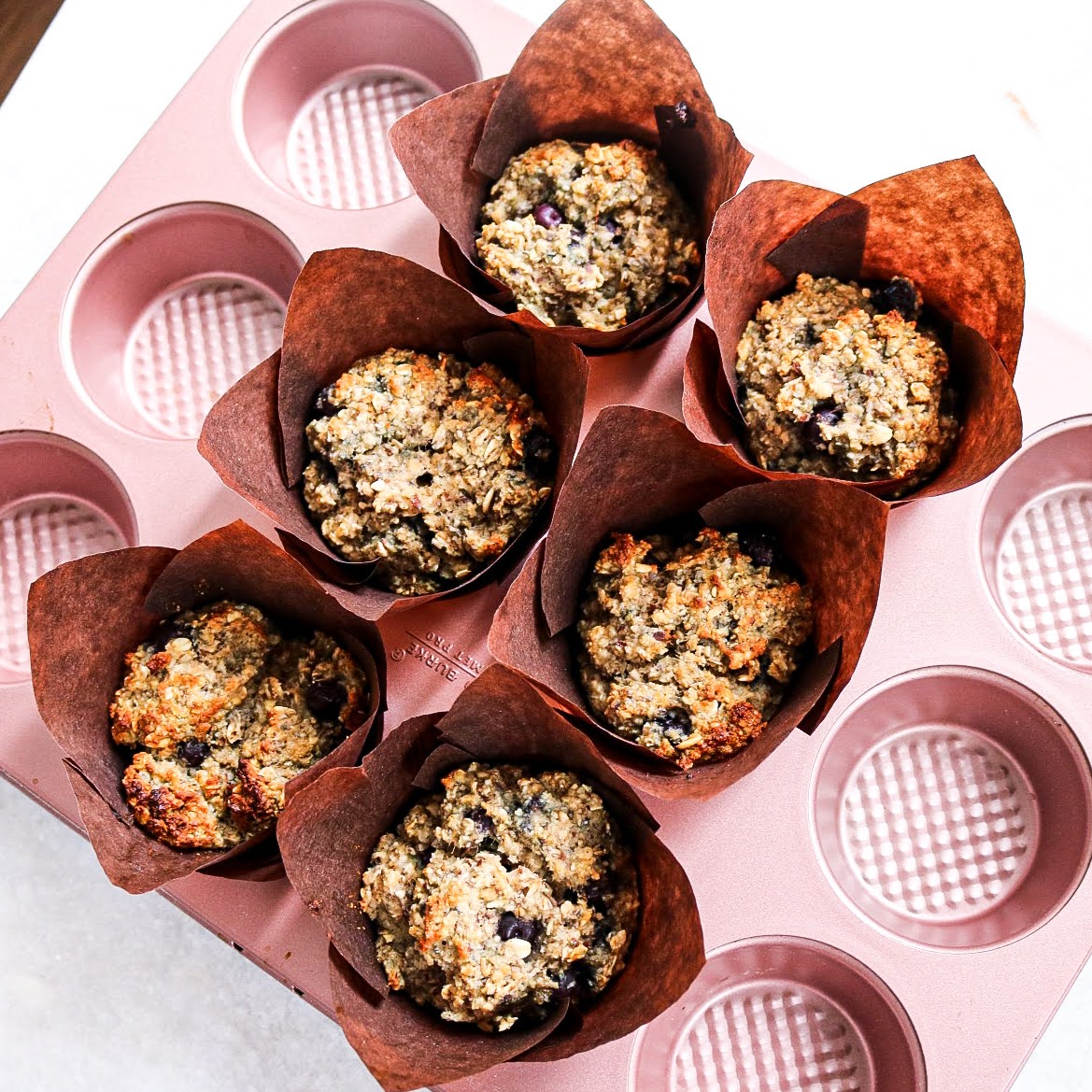 Ingredients (makes 6 Muffins)
2 Ripe Bananas
1 Tbsp milled Flaxseed
1 Tbsp Chia Seeds
100g Gluten free Oats
60g ground Almonds
1 Tsp Baking Powder
1⁄2 Tsp Bicarbonate of Soda
1⁄2 Tsp Salt
1 Tsp Vanilla
2 Tbsp Maple Syrup
50 ml Oat or Soy Milk
1 Tsp white wine vinegar/ apple cider vinegar
100g Frozen or fresh Blueberries
Zest 1⁄2 Lemon
Method
Preheat the oven to 180 degrees celsius. Line a muffin tray with 6 paper muffin cases and set aside.

In a large bowl. mash the Bananas with the Flax and Chia seeds.

Add in the Oats, Almonds, Baking powder, Bicarb and Salt. Mix to combine.

In a jug, combine the Vanilla, Maple, Oat Milk and Vinegar. Mix together and then pour into the dry ingredients.

Mix the wet into the dry until just combined and there are no dry spots.

Incorporate the Blueberries and Lemon zest and stir to disperse.

Divide the mix between the 6 muffin cases and bake for 25 minutes.

Remove from the oven and allow to cool in the tin for 10 minutes before eating warm or cooling fully on a wire rack.

Enjoy!