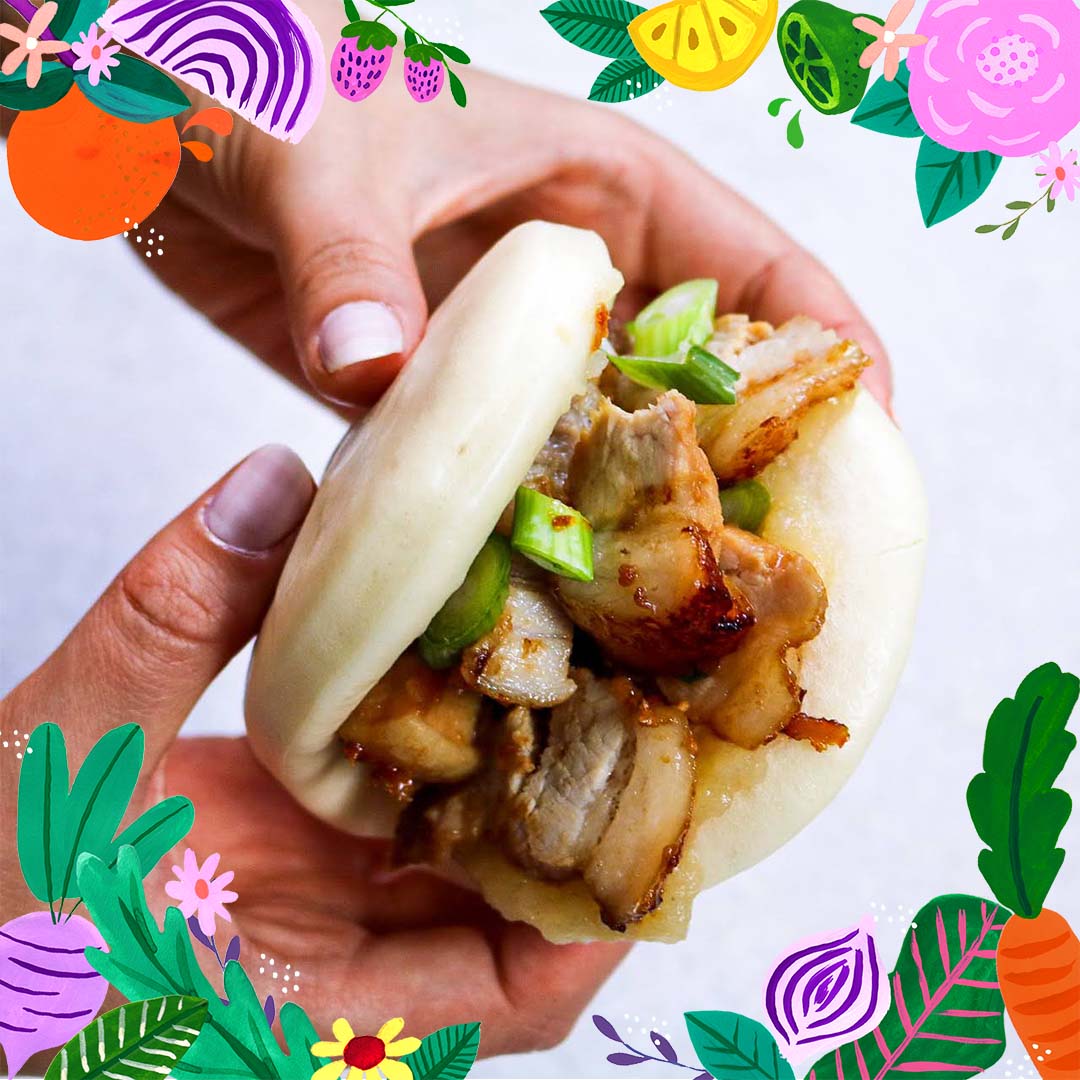 Ingredients (Serves 2)
50g White Miso
40g Runny Honey
1 Tbsp Dark Soy Sauce
1 Tbsp Mirin
1⁄2 Tsp Sesame Oil
Juice 1 Lime
1 Garlic clove grated
10g Fresh Ginger grated
1 Tbsp Light Brown Sugar
4 slices Pork Belly
4 Bao Buns
For the Apple Sauce
2 Granny Smith Apples
50ml Water
Pinch Salt
1 Tsp White Miso
1 Tsp Brown Sugar
Juice 1⁄2 Lemon
2 Spring Onions sliced thinly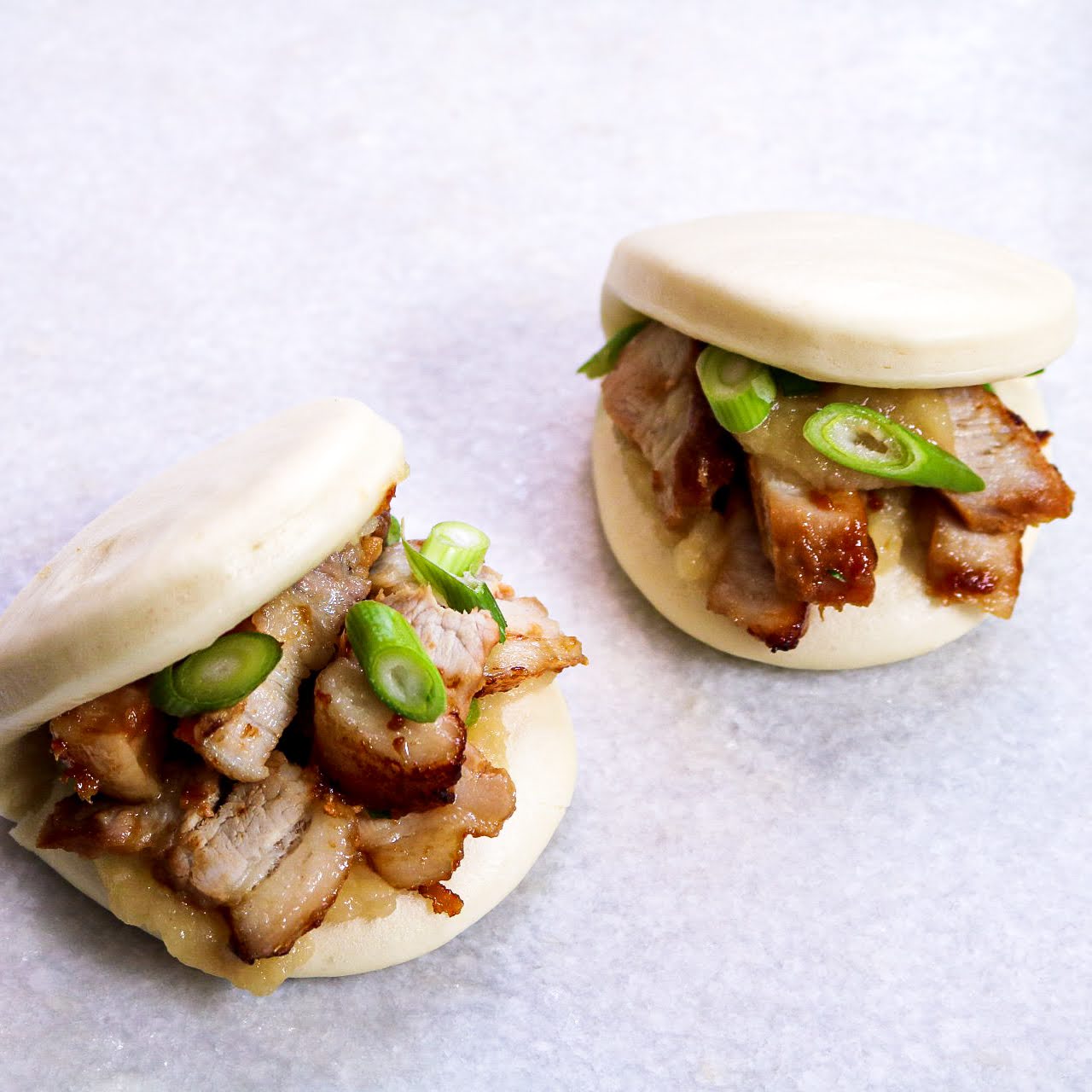 Method
Make the marinade by combining the following into a tub with a lid; Miso, Honey, Soy, Mirin, Sesame Oil, Lime, Garlic, Ginger and Brown Sugar.

Add the pork slices to the marinade, making sure all of the meat is thoroughly coated in the sauce. Refrigerate for 4-6 hours, turning the slices over half way through.

Preheat the oven to 150 degrees celsius. Transfer the marinaded Pork Belly to a baking dish and cover the top tightly with foil. Bake in the oven for 1 hour 30 minutes.

Meanwhile lets prepare the Apple Sauce. Peel and core the Apples. Chop into 1cm cubes and add to a saucepan along with the Water, Salt, White Miso, Brown Sugar and Lemon Juice.

Heat on medium low for around Ten minutes, until the Apples start to break down.

Transfer the mix to a blender (or keep in the pan and use a stick blender) and blend until it forms a smooth sauce. Transfer to a jar or bowl and refrigerate until ready to use.

Once the Pork has been in the oven for 1 hour 30 minutes, remove the foil and baste the pork in the juices that have run off into the tray.

Increase the oven temperature to 200 degrees celsius. Cook for a further 15 minutes at this higher temperature to bring some colour and crispiness to the pork belly.

After this time, remove the Pork from the dish and transfer onto a chopping board to rest for 10 minutes.

During this time, heat up the Bao buns per the instructions on the packet, I usually microwave mine for one minute each.

Slice the Pork Belly into thin slices. Spread a spoonful of the Apple sauce into each opened Bao bun, followed by some slices of the Pork Belly and finished with a scattering of Spring Onions.
Enjoy!