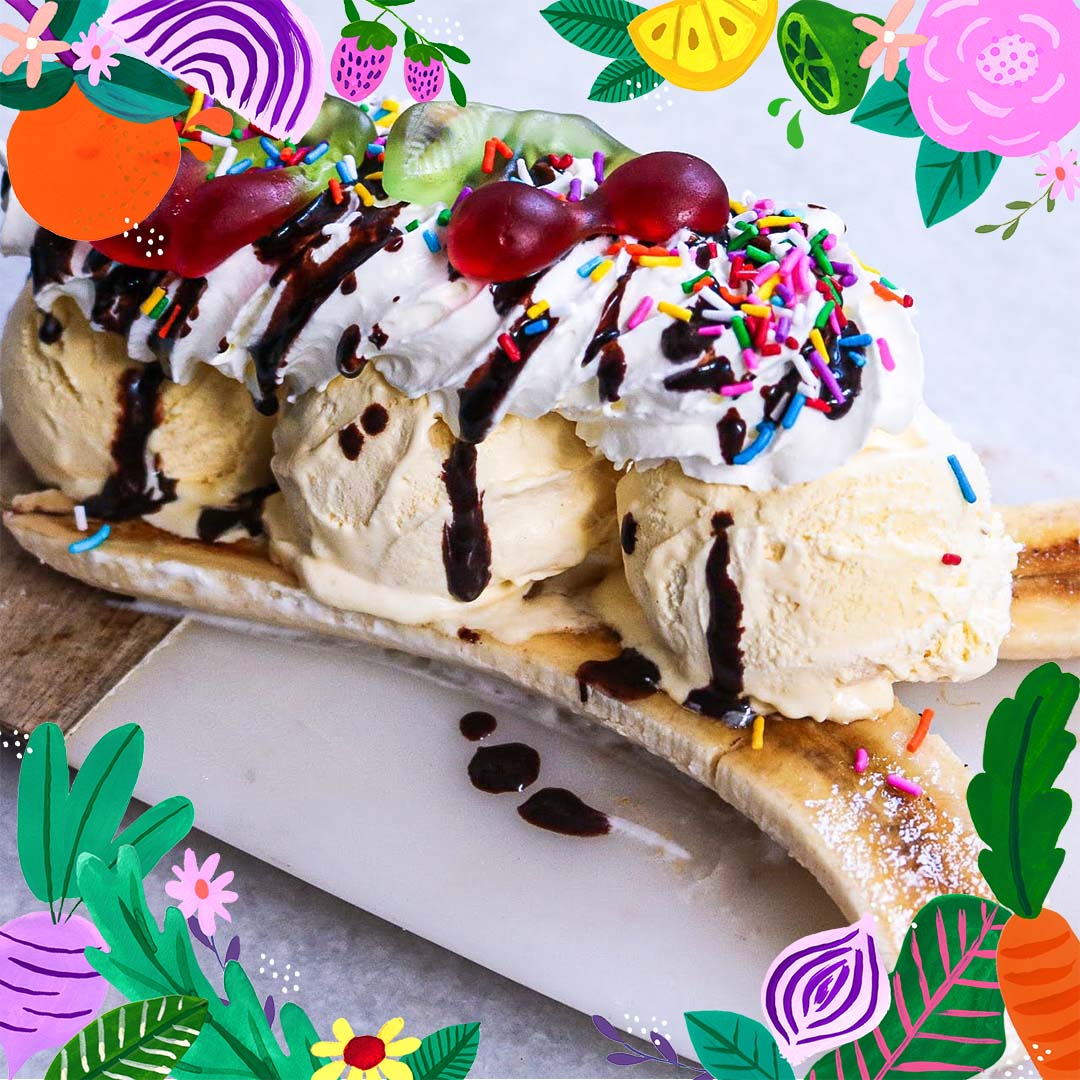 The final dish of Summer, Sweets & Supper is here, and what a lovely project this was! I have enjoyed sharing all of these fun summer recipes with you all over the last 12 weeks so much and I hope that you have managed to find a few dishes to add to your culinary repertoire.
I am leaving you with this childhood Summer classic, Banana Split! Caramelised Banana topped with Vanilla Ice Cream, whipped canned cream, chocolate sauce and sprinkles. Now I know that this recipe doesn't require any real cooking or skill, but I thought it fitting to end things off with a super chilled and nostalgic treat to end the summer on a high.
Thank you to everyone who has supported this blog in any way, be that through reading my posts, sharing your dishes or liking and sharing on social media, I truly appreciate every one of you.
Ingredients (makes 1 perfect for sharing between 2)
1 Banana
3 Scoops Ice Cream
Whipped Cream (the kind in the squirty can)
Chocolate Fudge Sauce
Rainbow Candy Sprinkles
Cherry gummy Sweets
Sugar for sprinkling
Method
Slice the banana in half lengthways. Sprinkle around a teaspoon of the sugar over the cut side of the halves and caramelise using a blow torch until golden and bubbling. Lay the Banana halves on your dish.
Scoop the Ice cream into three round balls and position on top of the Banana.
Top the Ice cream with a good amount of the whipped cream and finish with a drizzle of the chocolate sauce and rainbow sprinkles.
Top everything off with a couple of gummy Cherry sweets and serve immediately.
Enjoy!