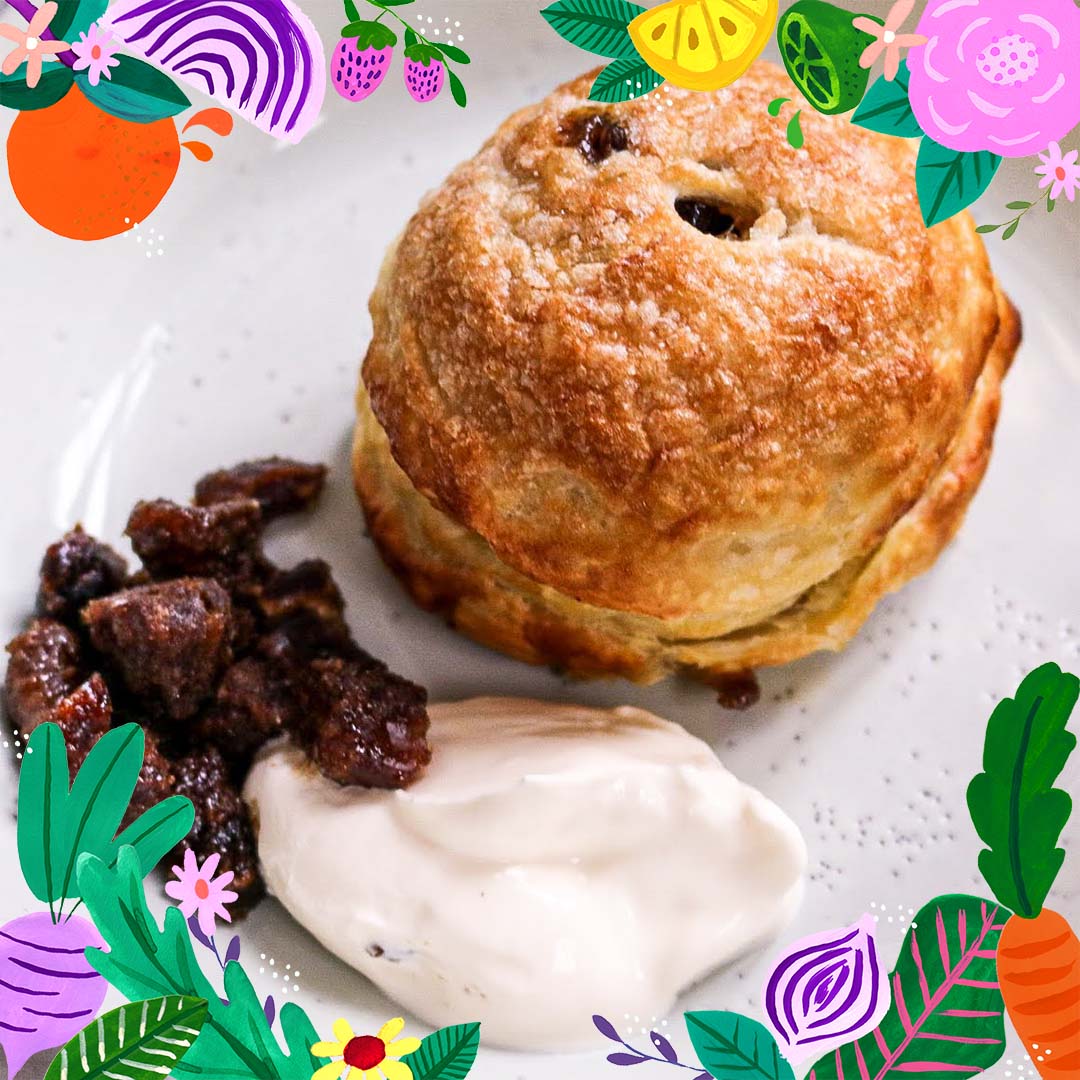 For Dessert I have chosen this surprisingly simple dish, famous in the Netherlands known as Appelbollen. This is a baked Apple usually stuffed with spiced fruits and sometimes almonds, wrapped in flaky puff pastry. My friend who spent a good part of her childhood in the Netherlands speaks fondly of this dish, and I Myself have fond childhood memories of Baked Apples so I thought I would give this pastry wrapped variation a try.
This dish is great for this transitional period we are in right now, I keep finding myself wanting to cosy up of an evening with a warm and spiced pudding, and this has really filled that spot for me.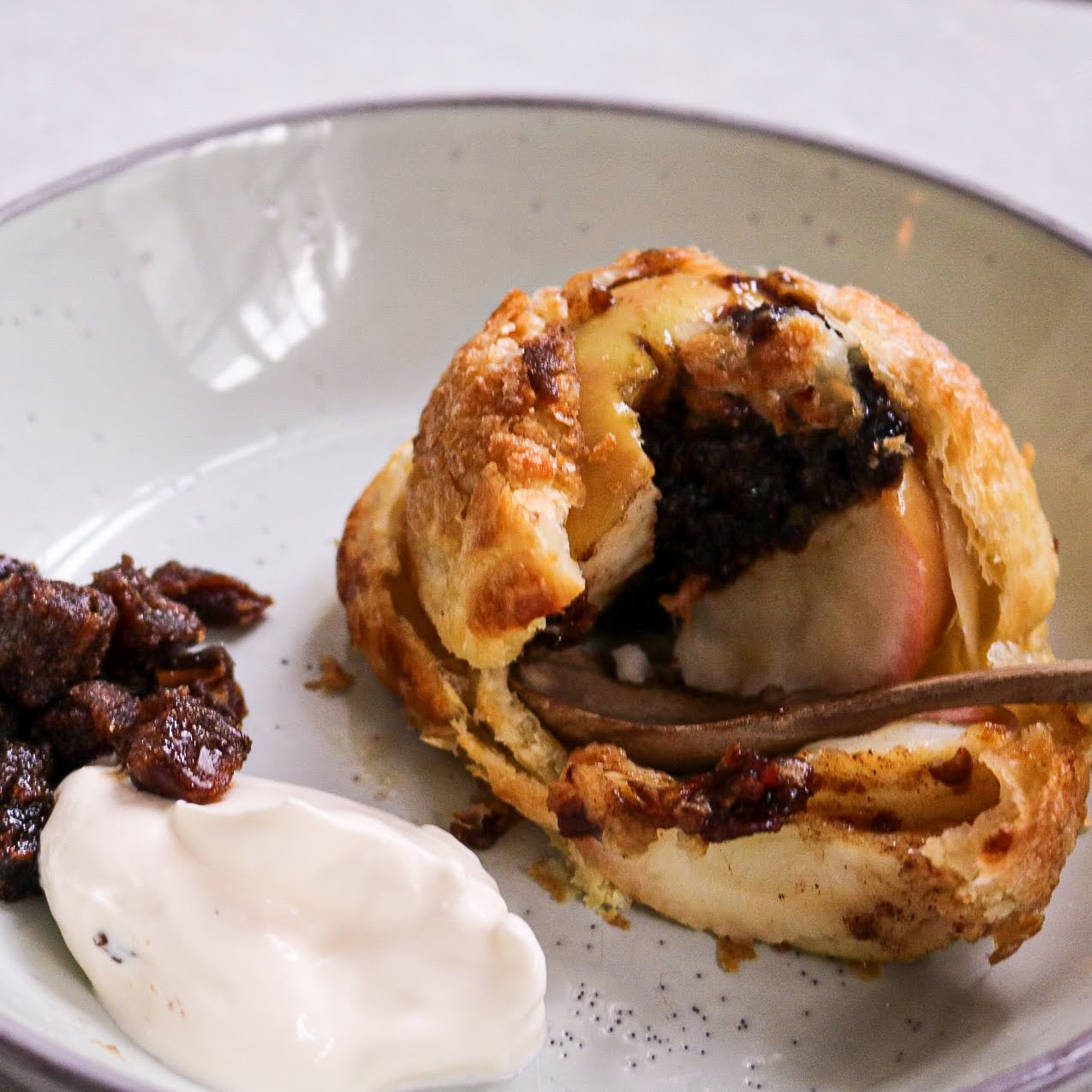 Ingredients (Serves 2)
2 Apples ( any variety works just fine)
100 g Chopped Dates
30 g Light Brown Sugar
Pinch Salt
20 g Maple Syrup
1 Tsp Vanilla
1⁄2 Tsp Ground Cinnamon
1 sheet Just roll Puff Pastry
2 Tbsp Creme Fraiche
2 Tbsp Oat or Soy Milk
2 Tsp Demerara Sugar
Method
Begin by preheating the oven to 180 degrees Celsius.
Peel and core the Apples and set into an oven proof dish.
In a bowl, mix together the Dates, Brown Sugar, Salt, Maple, Vanilla and Cinnamon.
Stuff the middle of the Apples with this Date mixture, stuff in as much as possible.
Roll out your Puff Pastry on a lightly floured surface to around half a centimetre thick.
Using a large round pastry cutter (at least two inches larger than your apples) cut 4 disks.
Wrap two disks around each Apple, one on the top and one on the bottom and join in the middle. Pinch the seams together to connect in the middle.
Brush the pastry with a little of the milk and sprinkle generously with the Demerara Sugar.
Bake in the preheated oven for 35-40 minutes. The pastry should be flaky and golden and he Apple should be soft enough to get a spoon through.
Serve with any excess Date mix and a dollop of Creme Fraiche.
Enjoy!